While YouTube and other social media platforms have long been proven to be valuable 'free to air' online marketing tools, we are now seeing more and more video content migrating to branded websites. Why?
Marketers are finding new ways to integrate video into web design making pages less static and providing a more immersive experience for visitors. Companies using video to deliver informative and/or entertaining customer experiences benefit from:
49% faster year-on-year company revenue growth than those without video
27% higher click-through rates
34% higher web conversion rates
41% more web traffic from search (Source: Aberdeen Group)
Case study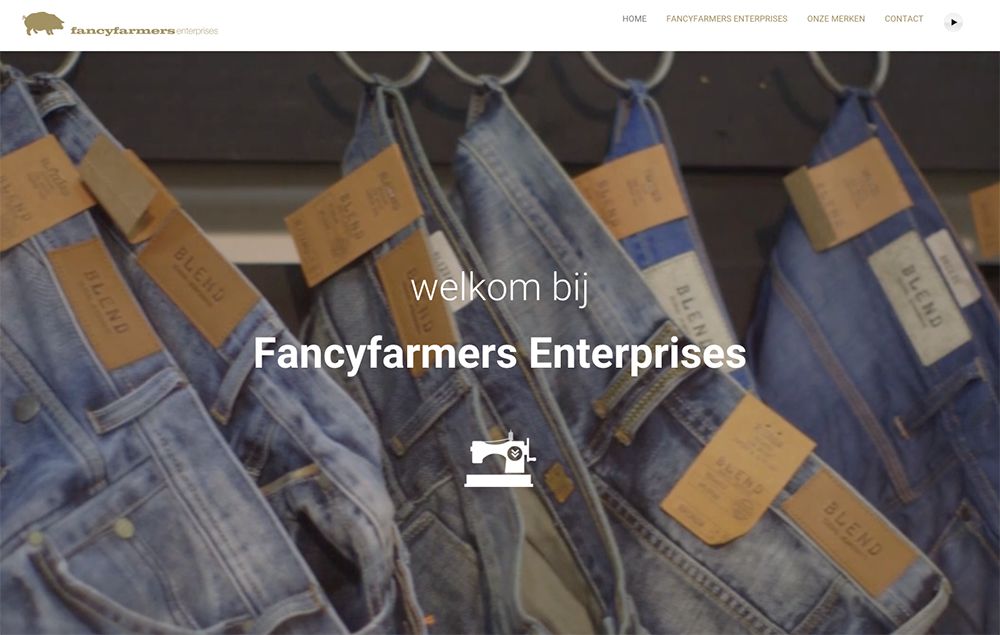 Reeldeal created a brand video for our client Fancy Farmers, a fashion company, which is hosted on their homepage. Aimed at promoting their brand, extensive showrooms and people to clothing brands and resellers overseas, CEO Roderique Klein said,
"Feedback from our clients has been extremely positive. As most of our clients are overseas, being able to showcase the Fancy Farmers brand with a more immersive online experience has helped us build successful new business relationships."
Working closely with web design agency Klabam who built the Fancy Farmers website, Reeldeal created and delivered video content that was optimised specifically for the web build. Klabam CTO Arne Lampe commented,
"Since the brand video was integrated into the website, online traffic has increased by 45% due in part to Google optimising search results for websites incorporating video content."
Your homepage is the shop window of your company's online presence. One trend we expect to see a lot more of in 2016 is the use of background video to make homepages more compelling to new and returning visitors. On product pages, videos are powerful 'always on' marketing tools to promote your company's products and services.
It makes sense to provide prospective customers with easy to absorb information on your website. Video ranks as the most efficient visual format to communicate your messages and encourage prospective buyers to engage with your company as a potential supplier.
Would you like to create engaging brand videos for your company's website? With our premium stock footage library of more than 10,000 video clips, our bespoke production services or a combination of the two, we can create compelling video content to help improve SEO, inform online visitors and generate new sales opportunities. Contact us.
Team Reeldeal
Crafted and curated stock video to tell your story™

NEW LOWER STOCK VIDEO PRICES!
HD clips £49 each. 4K clips £149 each.
Start your search here. Register now and receive a complimentary stock video clip every month.