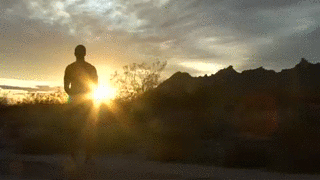 Over 7000 stock footage clips for content marketing, searchable and available from a single store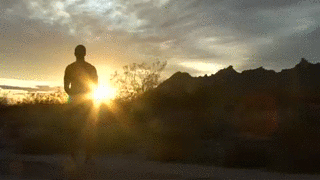 Reeldeal, the London based stock footage and video production company, has launched its new ecommerce platform reeldeal.tv. This is the first time its entire video library of more than 7000 carefully curated stock footage clips has been available to purchase from a single website.
Reeldeal.tv gives creative and marketing professionals access to meticulously themed and tagged collections of HD stock footage clips to enhance their productions and make their lives easier.
Brand new video content will be added every month, some of which will be available exclusively on reeldeal.tv. Reeldeal video clips have been licensed worldwide by its global distribution partners since 2009, typically being incorporated into advertising campaigns, corporate videos, websites and mobile applications. In fact, one of reeldeal's HD video clips was featured in the Hollywood movie The Hunger Games, released in 2012. With footage covering a wide range of topics from business to sports and education to travel, reeldeal.tv offers stock video to suit every marketing plan.
"We wanted to offer our clients the whole package, premium stock footage and bespoke video productions from one centralised location. That is now possible with our new website", said Erwin de Boer, Founder and Creative Director of reeldeal. "The crafted and curated video content is easy to find and licence giving clients an affordable video marketing solution in this fast growing industry. We will add exciting new features during the year and grow our video library with more engaging and storytelling stock footage content".
The new website reeldeal.tv is now open for business and offers a simple pricing structure, including discount package options and a standard royalty free licensing model. Registered users will receive a free video clip every month and special discounted offers throughout the year.
Key features of reeldeal.tv
• Search for footage by keyword, category or collection making it easy to find the right video content to tell your story.
• Curate your favorite clips using the light box feature to make your final video selection easier.
• Mobile friendly browsing.
• Safe ecommerce transactions via PayPal.
About reeldeal
reeldeal is a London based stock footage and video production company creating commercials, branded video content, corporate videos and events videos. Founded in 2009, the reeldeal team has over 30 years experience in the advertising and content licensing sectors, having previously worked for Imagesource, Getty Images, Reuters and ITN.
Contact
reeldeal Limited, 6 Penrose Way, Greenwich Peninsula, London, SE10 0EW, United Kingdom.
Erwin de Boer (Founder and Creative Director): [email protected] +44 (0)7734 213 075
Robert Baldwin (Head of Business Development): [email protected] +44 (0)7922 138 666